Unlock your true digital potential with us
Augment your marketing performance and customer knowledge with better data pipelines and integrations.
Collect your most valuable asset
Engage collects your data from any source and empowers your business with good, clean data coupled with a powerful data processing engine to make use of it.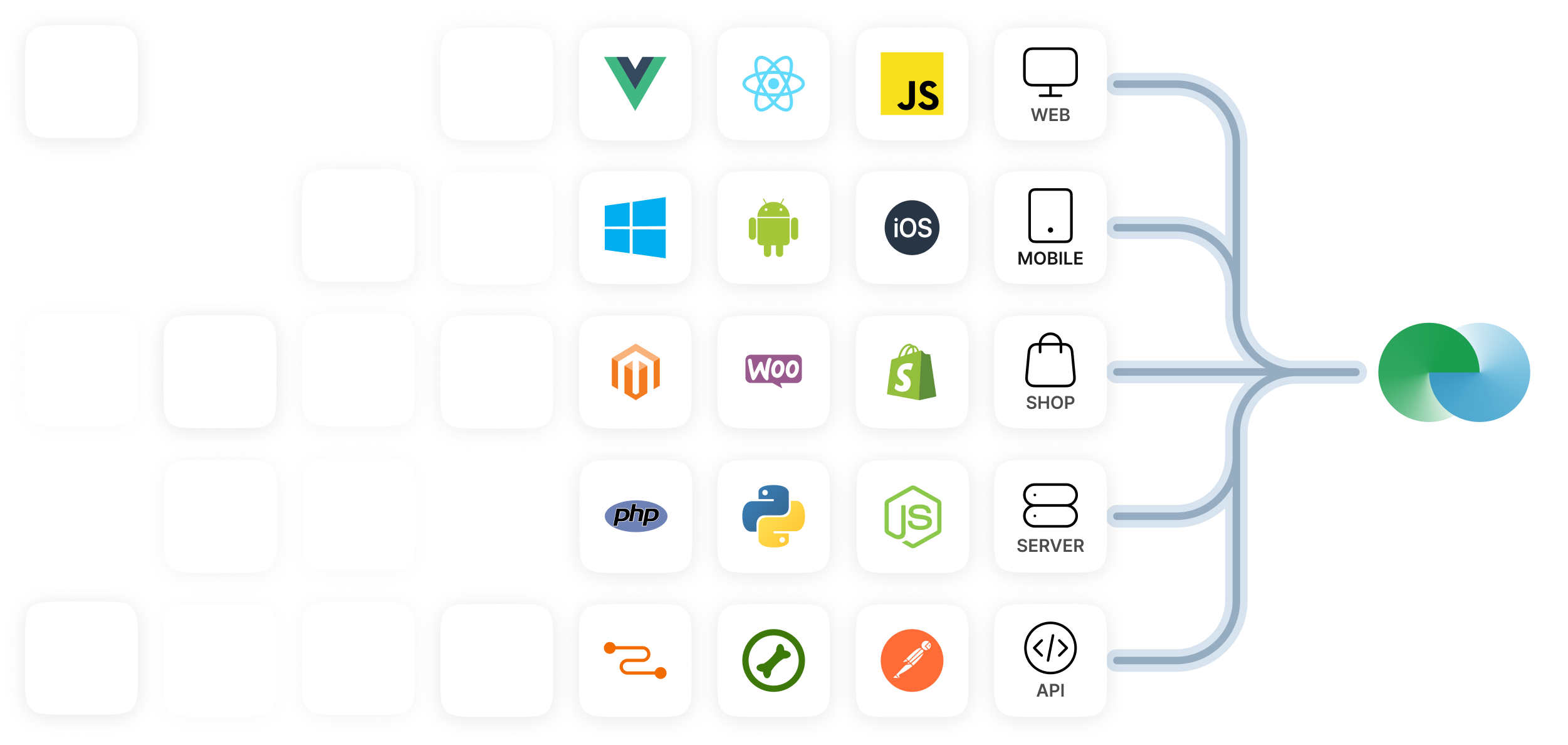 Create dynamic audiences
Stay relevant to your customers and users with the right message, to the right person, at the right time. Dynamic audiences enables a targeting precision never seen before.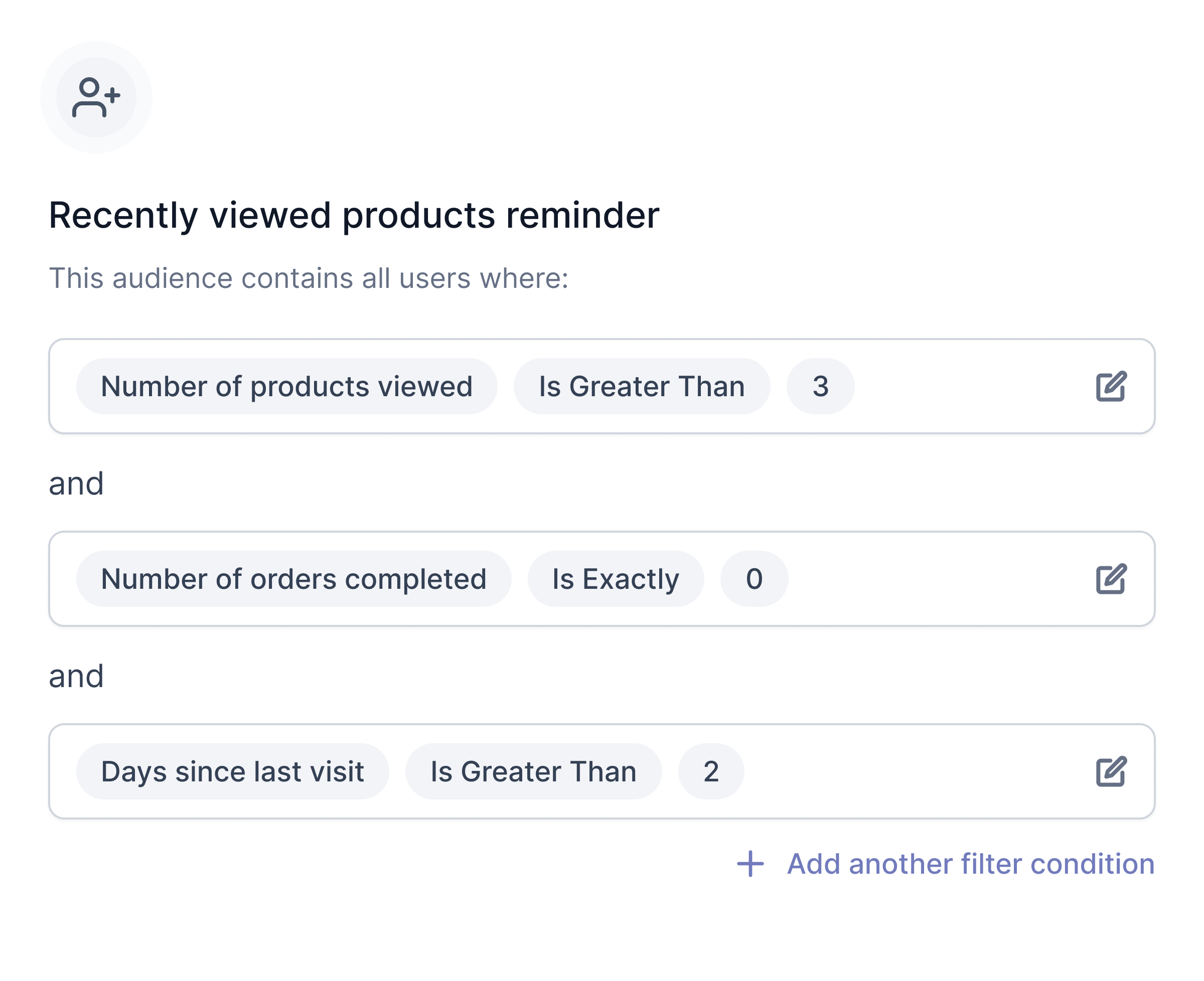 Recommend products at any touchpoint
Seamlessly deliver millions of AI powered recommendations with low latency to your visitors. Deliver relevant product recommendations at every touchpoint and drive higher order values, conversion rates and returning customer ratio.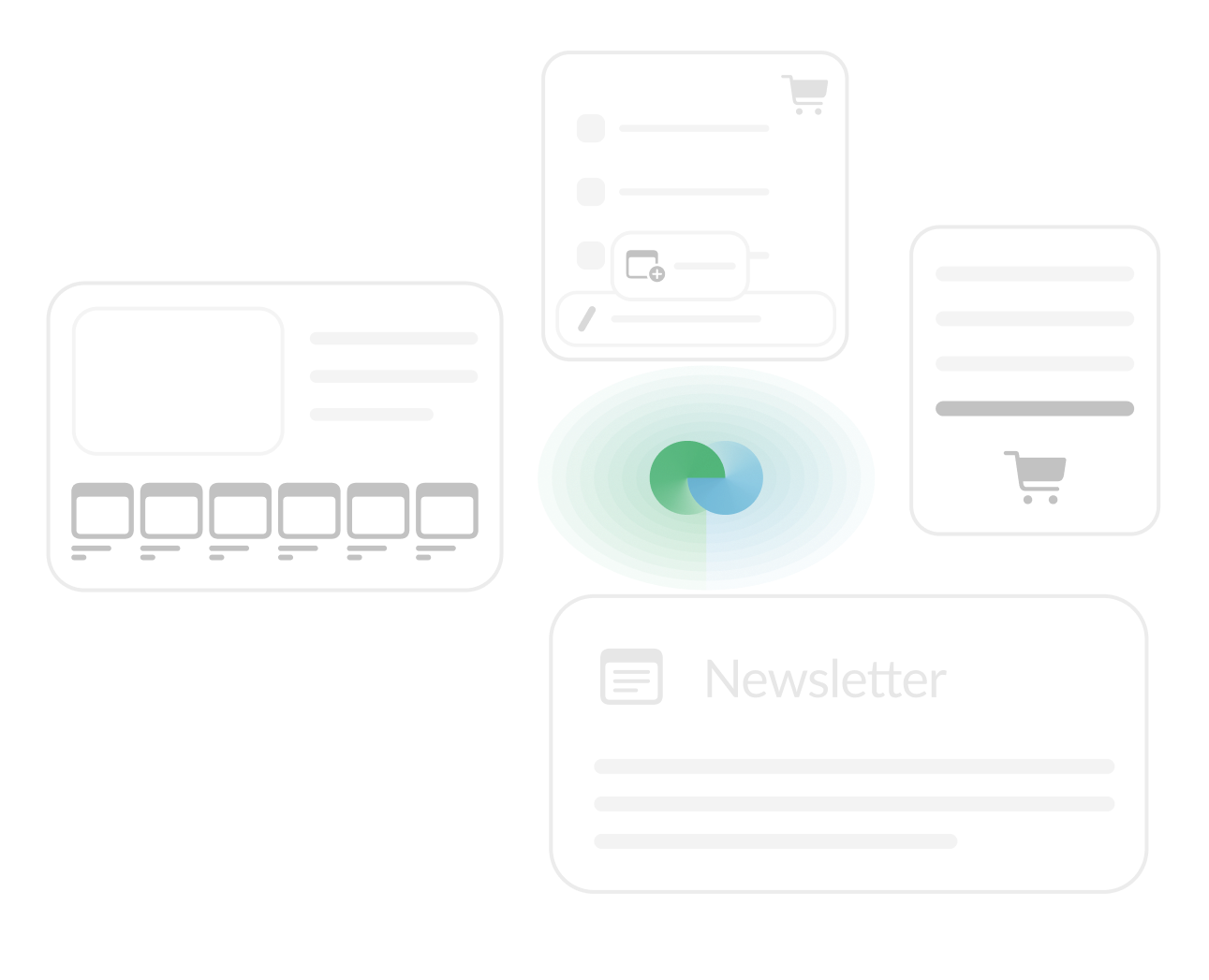 Personalized landing pages
Convert product pages to landing pages and get the benefits of a landing page when your visitors arrives from an ad network.
Reduce bounce rates.

Reduces bounce rates since visitors are more likely to find something that they like.

More sales.

Increase your sales by showing customers other relevant products that they might be interested in.

Better UX.

Create a more engaging user experience by showing customers a wider range of products.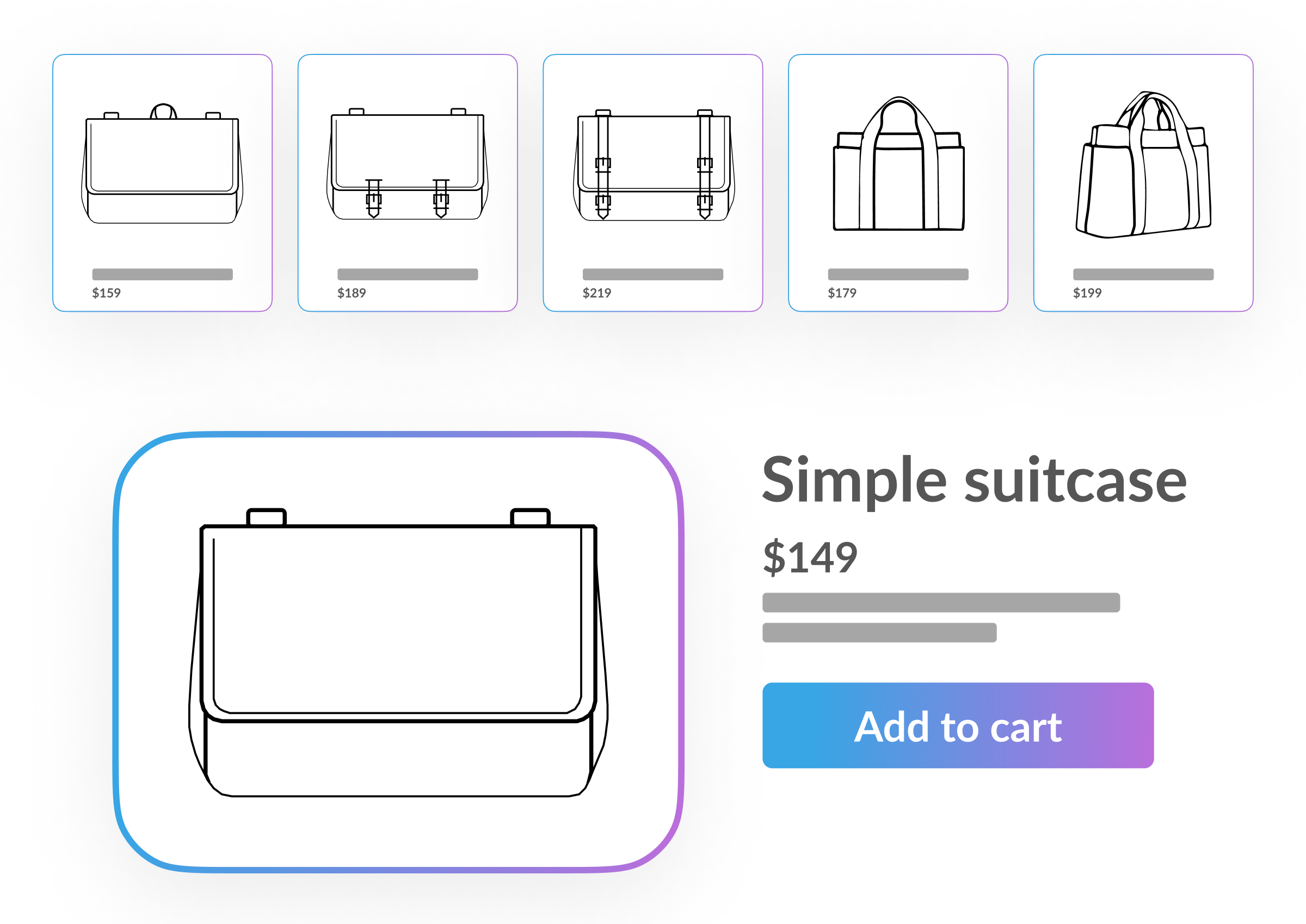 Attribution and source of purchase
Where did your customers come from? Which ads and campaigns did they interact with prior to purchase? Understand the true value of your traffic sources and make more informed decisions on your marketing spend.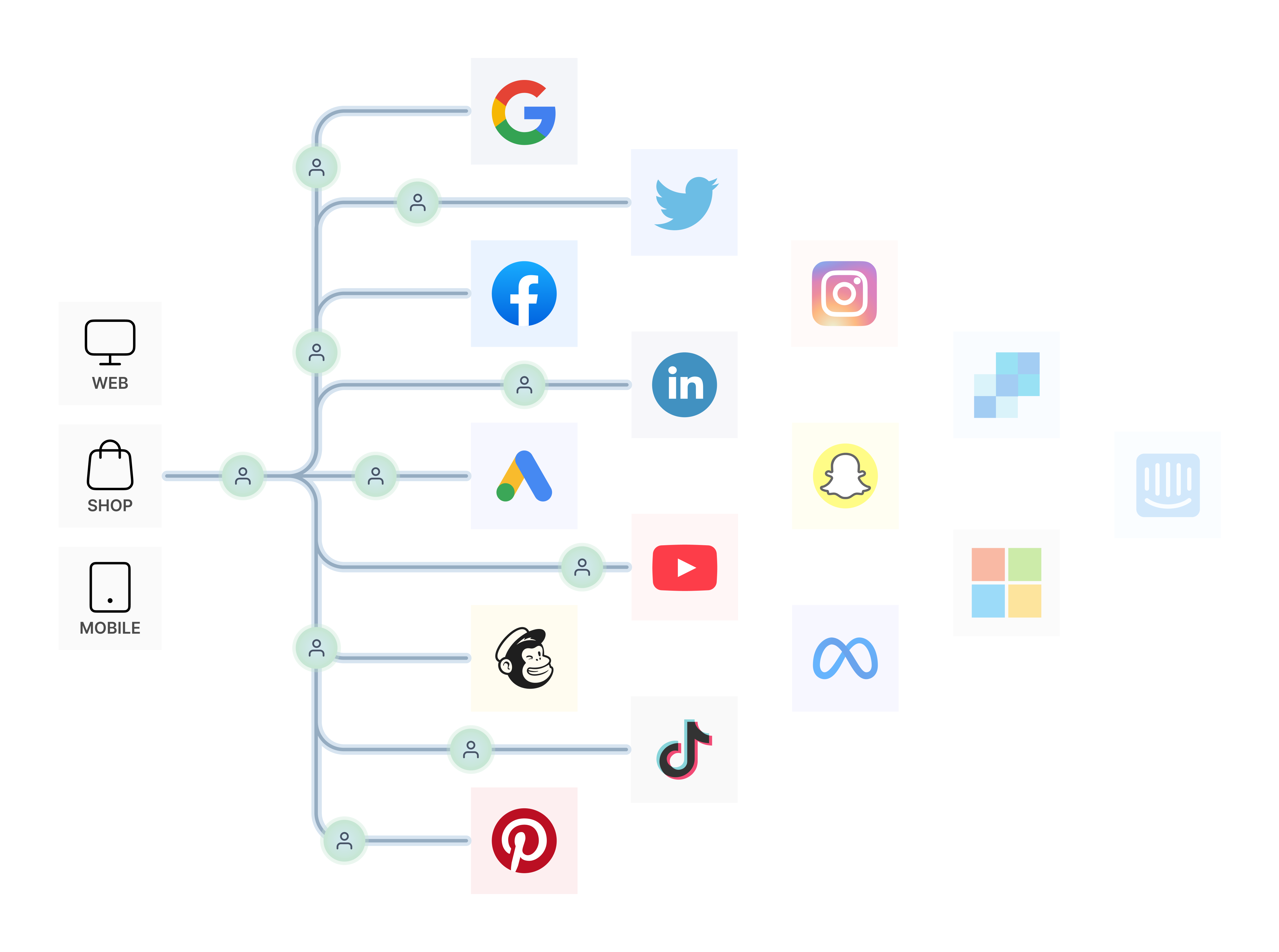 A world class data pipeline at your fingertips
Collect, store and use your data as you see fit. The Engage data pipeline manages every aspect of your data so you can focus on the opportunities better data brings.

Run faster
Reduced time to value
We help you every step of the journey, with a proven process and framework, to ensure you can enjoy the benefits earlier and realize the value faster.
Strategy & Architecture

We run a strategic assessment of your data and architectural requirements based on the desired business outcome.

Implementation guidance

We support and provide implementation guidance and support to get your data pipeline deployed with all aspects required to run it effectively.

Performance & Optimization

We follow up on the performance of your implementation and propose improvements where such can be made.
Pricing
Pricing plans for teams of all sizes
Choose an affordable plan that's packed with the best features to jumpstart your customer data strategy, build best-in-class data pipelines and engage with your customers and audiences.
Connect
Create your basic data pipeline and send better data to ad networks and other integrations.
$299
Get started
Website review
Data pipeline strategy
Implement required data capturing
Verify data flow into Engage
Setup ad network integrations
Ensure data flows to ad networks
One year access to Engage
Project time: 2-3 weeks
Run your marketing with the best available data and activate your most promising audiences.
$499
Get started
All in Connect
Define & create segments for marketing
Push your segments to ad networks
Use your segments to start a campaign
Send your data to a data warehouse
Connect Google Looker (Data studio)
Create a report in Google Looker
Project time: 2-4 weeks
Ascend
Go further with personalization in every touchpoint with your customers.
$799
Get started
All in Boost
Define a personalization strategy
Review of currently collected data
Creation of recommendation models
Design recommendation blocks
Deploy product recommendations
Follow up on progress & performance
Define and implement A/B test cases
Project time: 3-5 weeks
Get your data pipelines in place.
Get in touch with us today.
We are happy to help you plan the project and provide more details of our services.