Know your customer, improve your targeting
Use your first party data to increase Return on Ad Spend and reduce Customer Aqcuisition Cost through better targeting across any channel.
Get a unified view of the customer
Collect all data about your customers and users in one place. Engage creates a unified view of the customer, user or even the anonymous visitor across channels and sessions.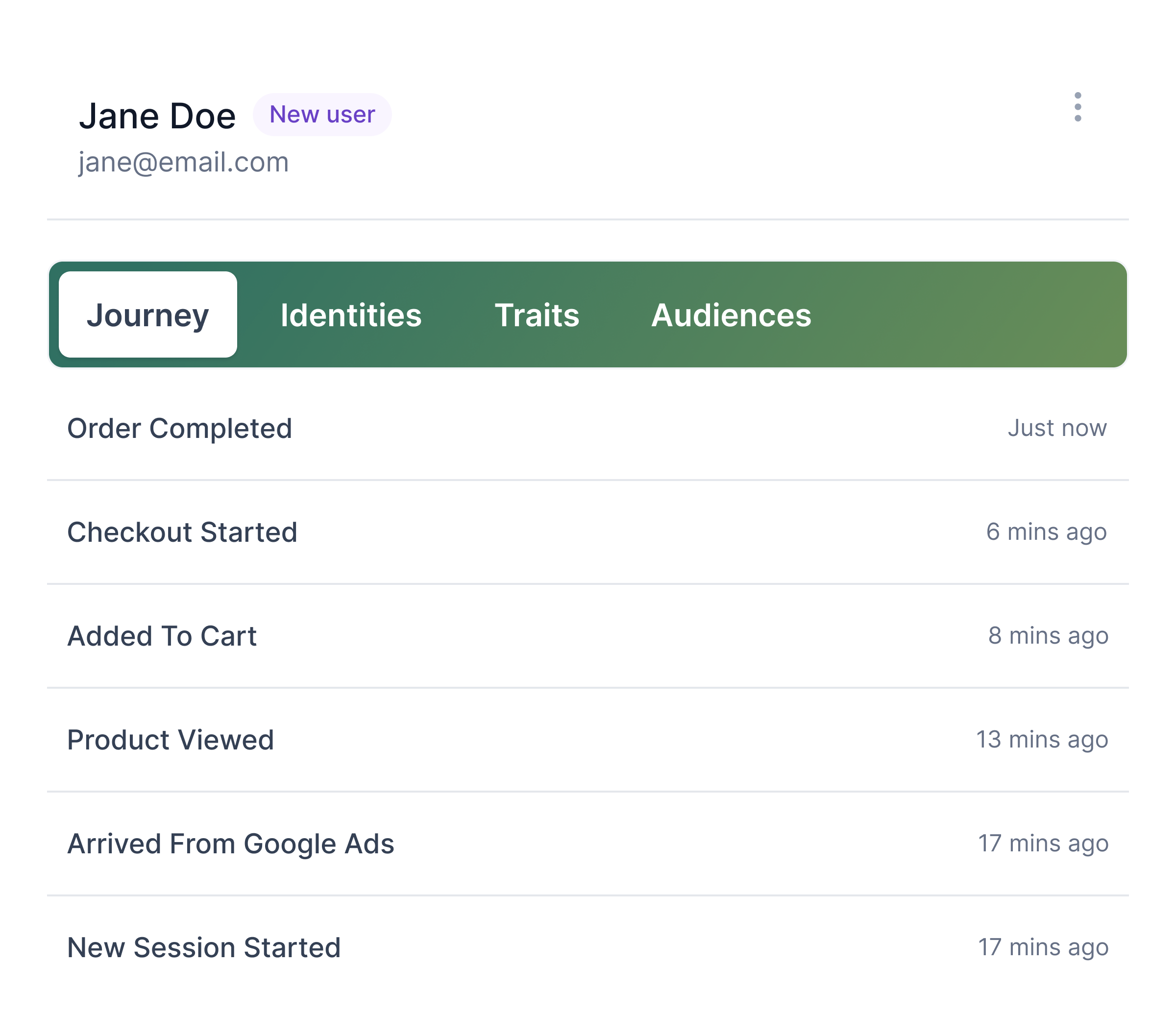 Create dynamic audiences
Stay relevant to your customers and users with the right message, to the right person, at the right time. Dynamic audiences enables a targeting precision never seen before.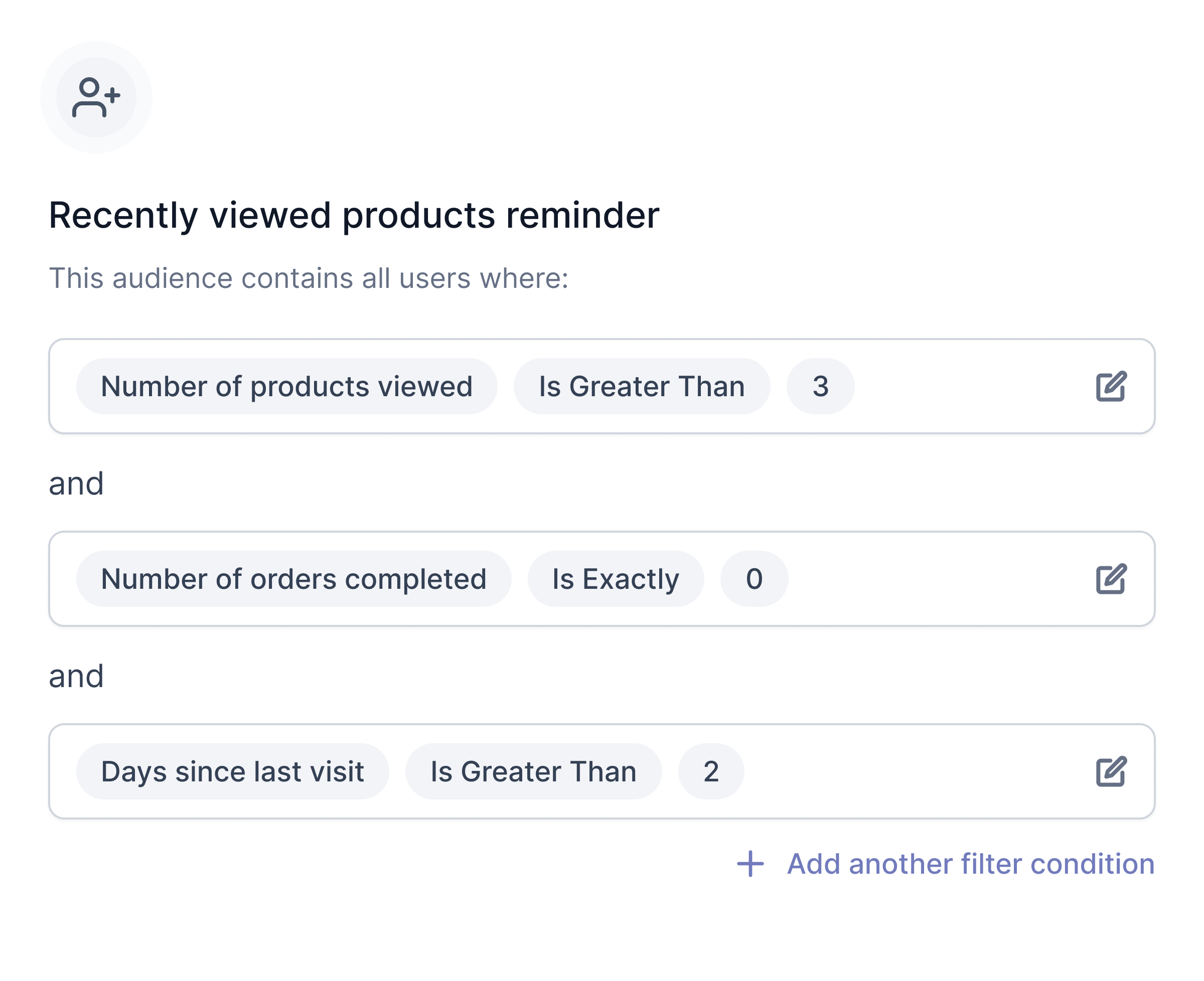 Activate your data.
Put your data to work and power all of your tools and third party applications with the same data. Focus on developing your business with the best tools available, and let Engage manage your data pipeline.
Attribution and source of purchase
Where did your customers come from? Which ads and campaigns did they interact with prior to purchase? Understand the true value of your traffic sources and make more informed decisions on your marketing spend.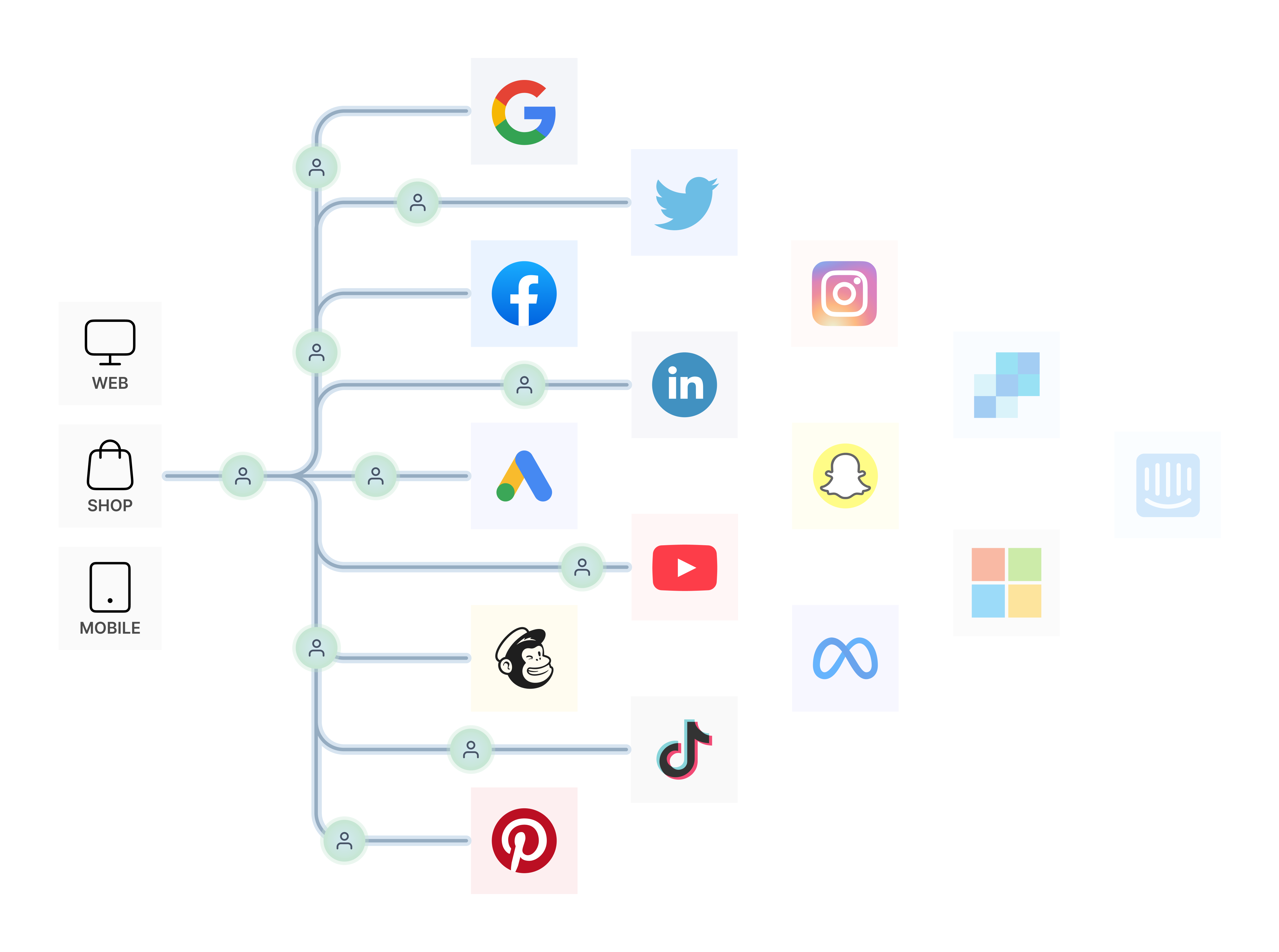 Start using your data today.
Get started in minutes.
Unlimited access to all features during 30 day free trial.