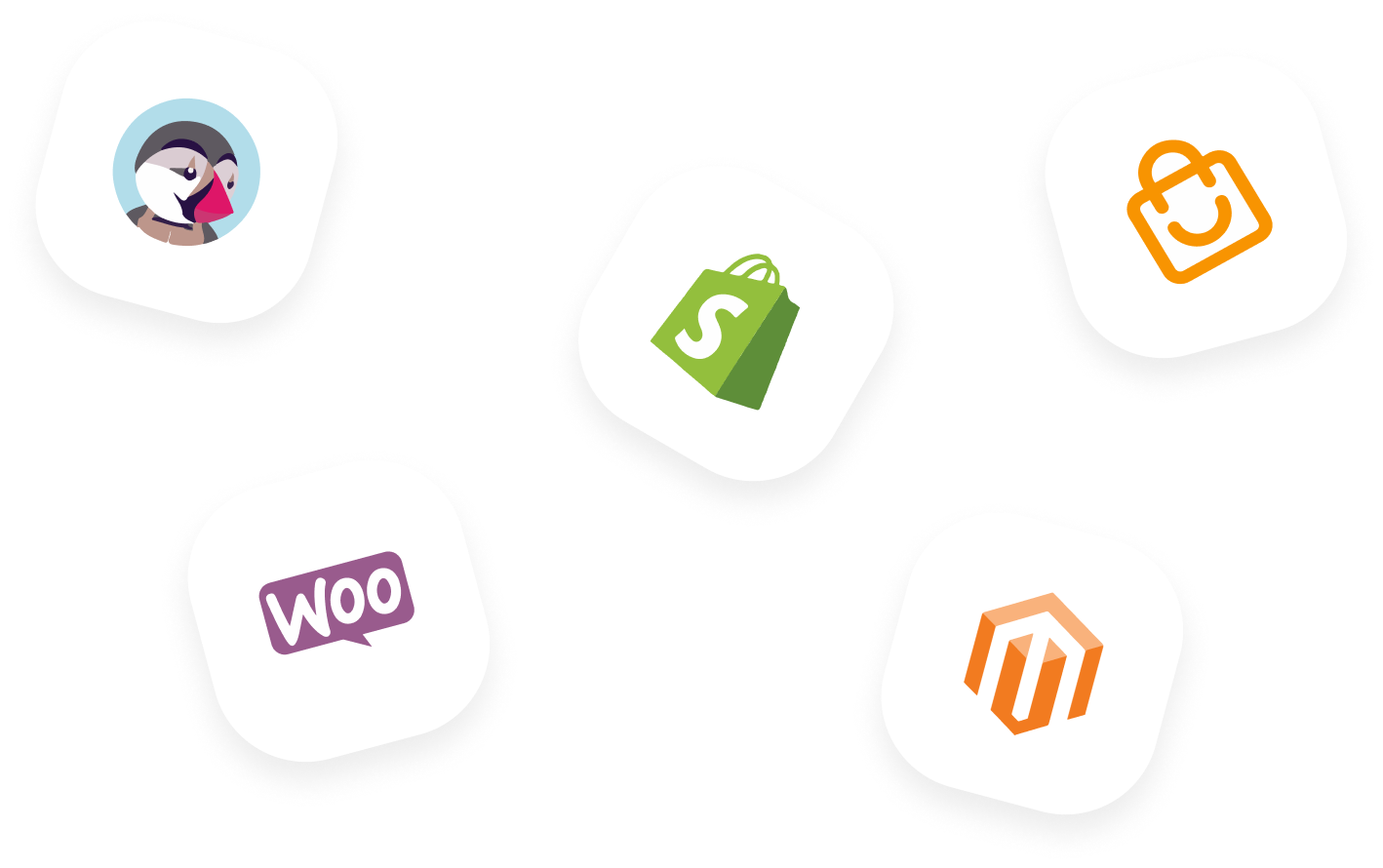 Grow your store
Powerful personalization, marketing automation and growth analytics to help you convert, engage, and retain more customers.
Automated data collection for merchants
With the Engage industry solution for E-commerce, merchants can collect their data using our prebuilt, automatic solution for the major e-commerce platforms.

Create dynamic audiences
Stay relevant to your customers and users with the right message, to the right person, at the right time. Dynamic audiences enables a targeting precision never seen before.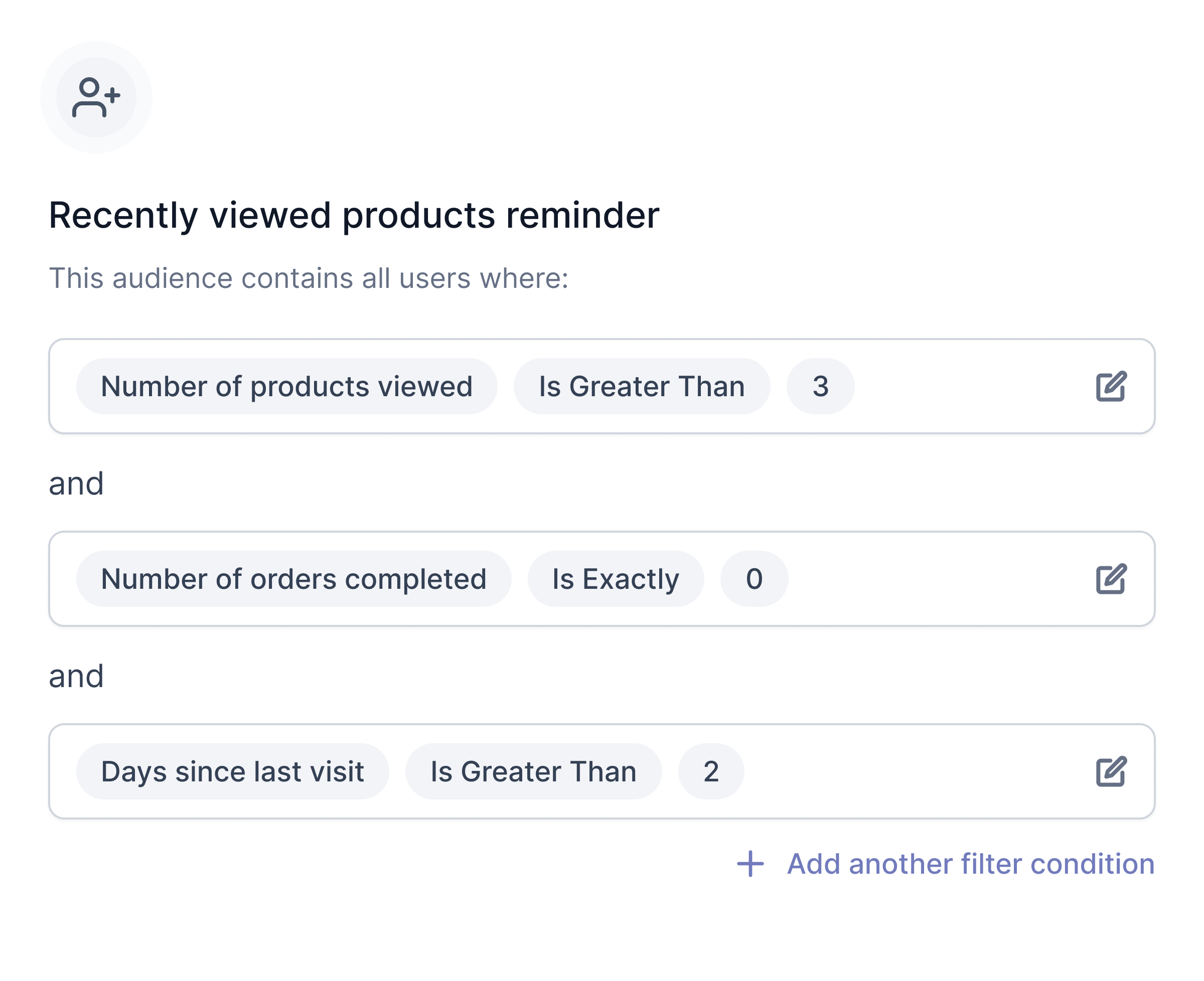 Recommend products at any touchpoint
Seamlessly deliver millions of AI powered recommendations with low latency to your visitors. Deliver relevant product recommendations at every touchpoint and drive higher order values, conversion rates and returning customer ratio.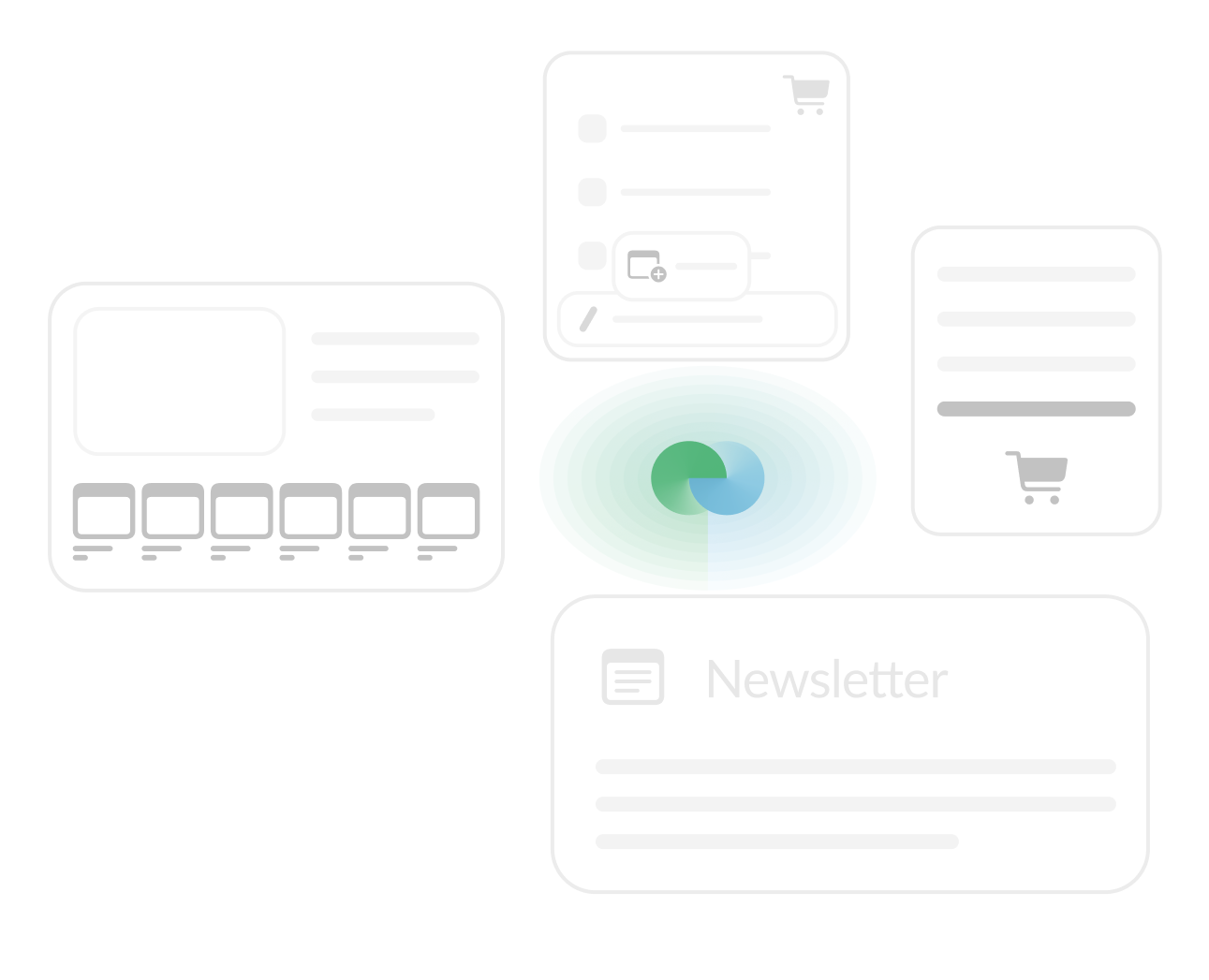 Attribution and source of purchase
Where did your customers come from? Which ads and campaigns did they interact with prior to purchase? Understand the true value of your traffic sources and make more informed decisions on your marketing spend.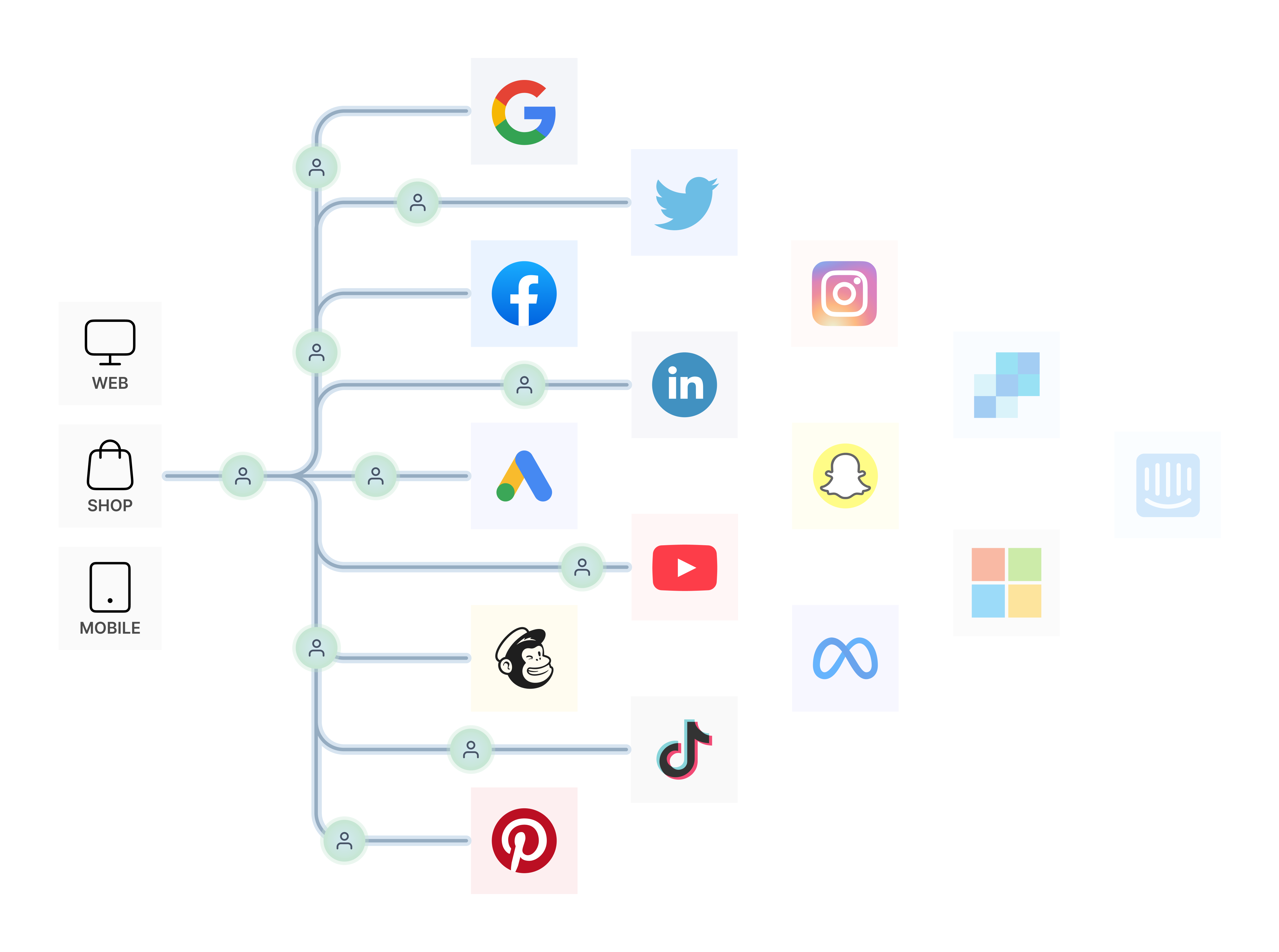 Personalized landing pages
Convert product pages to landing pages and get the benefits of a landing page when your visitors arrives from an ad network.
Reduce bounce rates.

Reduces bounce rates since visitors are more likely to find something that they like.

More sales.

Increase your sales by showing customers other relevant products that they might be interested in.

Better UX.

Create a more engaging user experience by showing customers a wider range of products.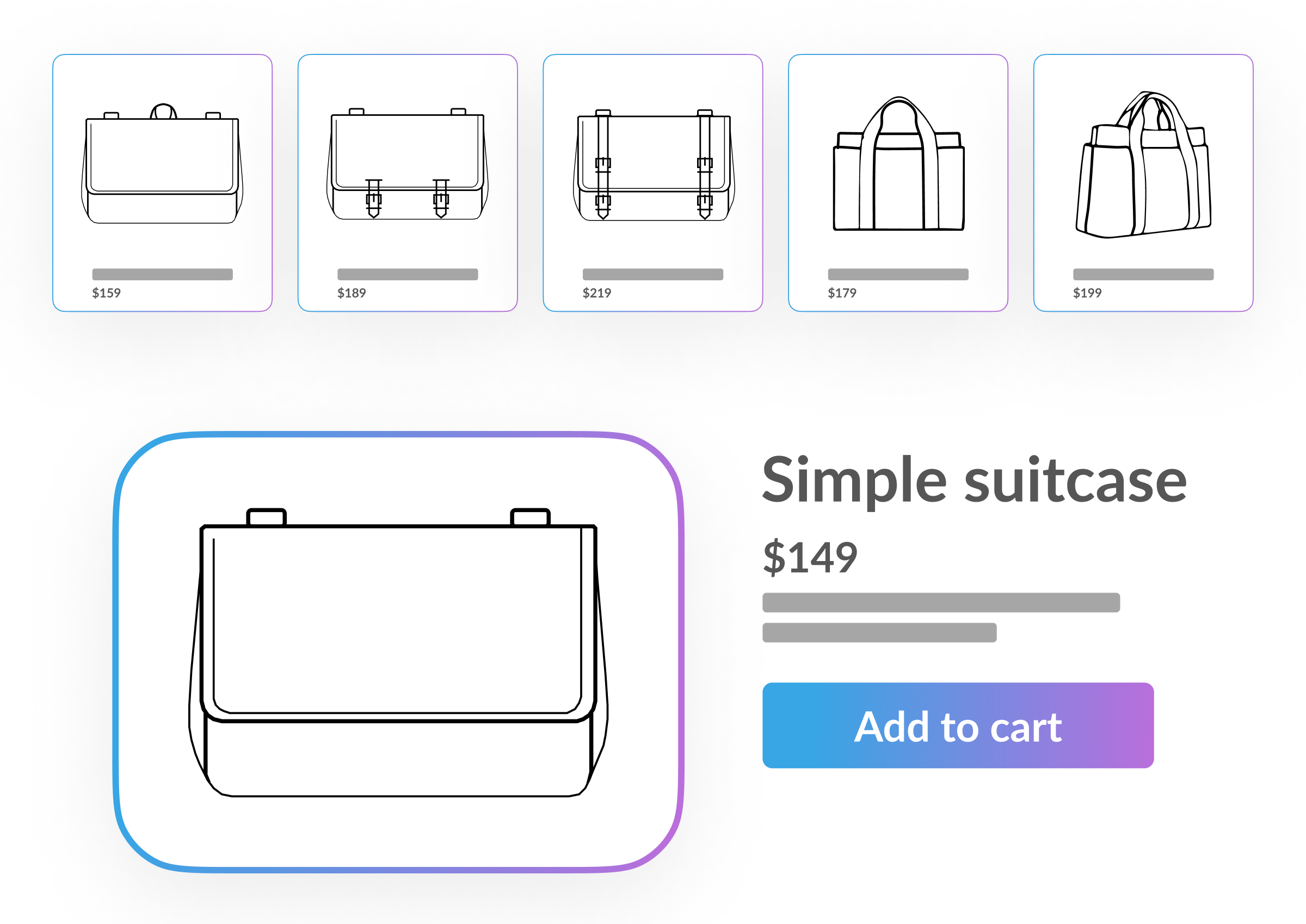 A world class data pipeline at your fingertips
Collect, store and use your data as you see fit. The Engage data pipeline manages every aspect of your data so you can focus on the opportunities better data brings.

Unleash the full power of data
Everything you need to convert, engage and retain more users.
AOV boost
40%
Return on Investment
10x
Generated revenue
10%
Revenue boost
4%
Includes a 30 day trial of all features
Use Engage for free

The free plan provides access to features suitable for small websites and anyone that wants a basic setup.

Includes a 30 day free trial

Try out all features for free during 30 days, then continue with the features most useful for you.

Onboarding support

Get the support you need during onboarding. We provide support and help to get you up and running on Engage.

Documentation

Use the Engage documentation section to read up on topics, get inspiration and guidance on any feature.

Tutorials

Follow any of the many guides and tutorials created to help our users get the most value from Engage.

Plugins

Engage provides plugins to the major e-commerce platforms to simplify the installation of Engage for merchants.