Useful analytics to grow smarter
Powerful, self-serve customer and growth analytics to help you convert, engage, and retain more.
Attribution and source of purchase
Where did your customers come from? Which ads and campaigns did they interact with prior to purchase? Understand the true value of your traffic sources and make more informed decisions on your marketing spend.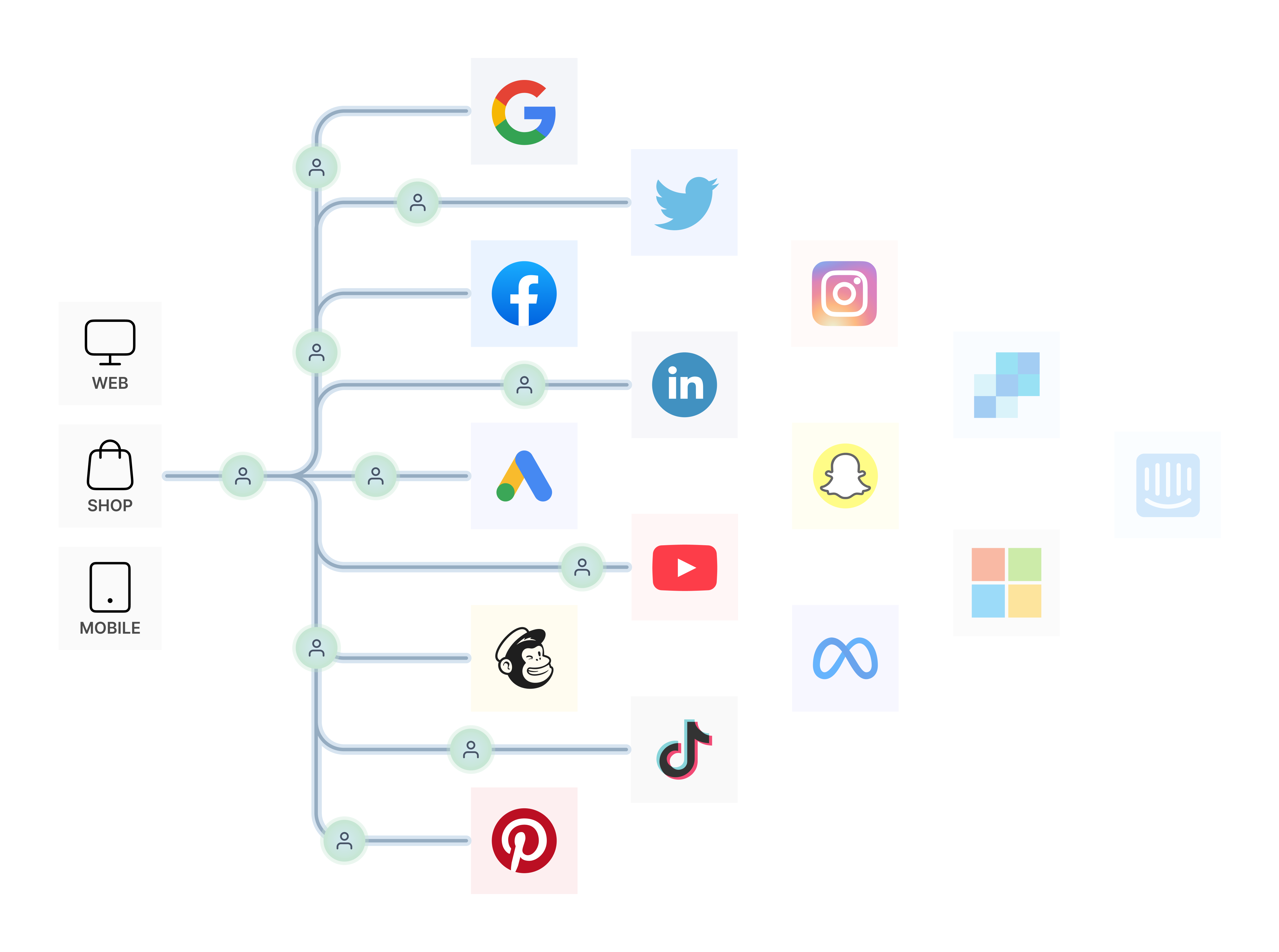 Customer Lifetime Value
By understanding the value of each customer, businesses can optimize their efforts to increase customer retention, cross-sell and up-sell products, and acquire new customers who are likely to have a high lifetime value.
Track your revenue
Get a simple, yet powerful, overview of your sales and revenue. View sales over time, sales per weekday, order status and much more.
Automated insights across critical metrics
Follow metrics such as AOV, Repurchase rate, Bounce rate and Conversion rate. Make smarter business decisions without the hassle of maintaining spreadsheets and get the best out of your business data.
AVG order value
One of the most popular metrics to monitor. Directly improve your profit and revenue growth by improving your average order value over time.
Add to cart rate
The add-to-cart rate can help you evaluate the success of a marketing campaign, or to find usability issues on your site
Bounce Rate
High bounce rates could indicate that ads attract irrelevant website traffic that do not convert or interact with the website.
Conversion rate
Optimise your conversion rate to lower your customer aquisition cost by getting more value from the current visitors to your store.
Repurchase rate
A metric that provide a percentage rate of customers that have placed another order within a specified period of time.
Repeat customers
How much of your business is coming from returning customers and how much is coming from first time buyers?
Access to all features

The free trial provides unrestricted access to all features to ensure all features can be tested.

30 day free trial

Try out Engage for free during 30 days, then continue with the features most useful for you.

Onboarding support

Get the support you need during onboarding. We provide support and help to get you up and running on Engage.

Documentation

Use the Engage documentation section to read up on topics, get inspiration and guidance on any feature.

Tutorials

Follow any of the many guides and tutorials created to help our users get the most value from Engage.

Plugins

Engage provides plugins to the major e-commerce platforms to simplify the installation of Engage for merchants.